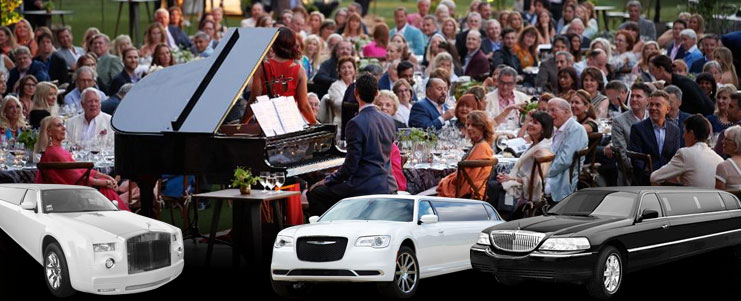 President's Day, also known as Washington's Birthday is a United States federal holiday observed on the third Monday of each February. The day commemorates the contribution of George Washington, the first President of the United States. George Washington was a military general, political leader, statesman, and Founding Father. He served as the first president of the United States from the year 1789 to 1797 and also delineated what the role of President should be. The day also calls for remembrance of Abraham Lincoln, whose birthday is on February 12.
Initially established in the year 1885; however, the holiday became popular after 1971's Uniform Monday Holiday Act, which was an effort to create three-day weekends, especially for the nation's workers. Napa, where romantic inns, food & wine, and wellness spas are central to the economy, comes with some fantastic deals. This long weekend necessitates the following attractions that would make your weekend fun, wild, and memorable. Explore the following attractions sitting behind the President's Day Limo Service Napa arranged by Napa Limousine Service.
Napa Limousine Service is committed to deliver the highest degree of distinction, class, safety, and integrity. We, at Napa Limousine Service, specialize in maintaining a fleet that features the latest models of Stretch Limousines, Black Sedans, Executive SUVs, Buses, Vans, and Limo Buses for all kinds of President's Day Things-to-do Napa. These limousines are equipped with plush interiors and amenities that ensure the ultimate party on wheels. Our 24/7 customer staff and courteous chauffeurs take a genuine interest in meeting customers' tastes and preferences.
The following are a few attractions that would give you an unusual experience of views and vintages.
Museums
Are you wondering about visiting a kid-friendly city? Napa, which is surrounded by romantic inns, vineyards, and high-end restaurants are equally good to go for some distinguished art galleries, specialty museums, art museums, and children's museums. Explore museums like The Hess Collection Winery & Art Museum, Mumm Napa, Imagery Estate Winery & Art Gallery, Ma(i)sonry Napa Valley, Quent Cordaire Fine Art, di Rosa Center for Contemporary Art, Robert Louis Stevenson Museum, Paradise Ridge Winery, and Sharpsteen Museum.
Allow our 24/7 customer staff and licensed chauffeurs to assist in planning your line of travel, multiple pickups, drop-offs, and multiple requests. These leave you to enjoy added time with friends and family.
Culinary Adventure
Napa houses some of the best restaurants. Enjoy the authentic flavors of Mexican, Steakhouse, Italian, French, Mexican, Deli, Barbecue, and Seafood. Our experienced staff recommends Farmstead at Long Meadow Ranch, Goose & Gander, Galpao Gaucho Brazilian Steakhouse, Bistro Don Giovanni, Alexis Baking Company, Rutherford Grill, Mustard Grills, Grace's Table, Ciccio, and Oxbow Wine Merchant.
You can also join Noble Wine Tours, Squire Livery Tour, Napa Your Way, We Drive, Platypus Wine Tours, Napa Valley Excursions & Wine Tours, Modus Operandi Cellars, Rosso Host Company, Bliss Wine Tours, and Merryvale Vineyards.
You can count on our 24/7 customer staff and chauffeurs who are well-versed with the region's most elegant restaurants and uptown bars that allow you to spend quality time with friends.
Outdoor Activities
President's Day Weekend leaves you elated Napa and Sonoma Wine Country Full Day Tour from San Francisco, Napa Valley Hot-Air-Balloon Ride with Sparkling Wine Toast, Hike and Wine Tour in Napa Valley, Small-Group Napa and Sonoma Wine Country Tour with Lunch, and One Overnight in Merzouga desert Upgraded Desert Camp Experience.
Allow our Group Transportation Service to take you around town and nearby attractions where each client is treated like royalty. We arrange a complete fleet of Mercedes Coaches, mini-coaches, buses, vans, and shuttle buses that can accommodate any group size from 6 to 30 passengers. These party limos and limo buses are loaded with custom interiors that ensure an incredible journey from beginning to end.
Sights & Landmarks
No wonder, visiting sights & landmarks can be a meaningful approach to spend President's Day Weekend. Do not forget to visit the point of interests and landmarks like Jack London State Historic Park, Castello di Amoroso, Sonoma Plaza, Domaine Chandon, Long Meadow Ranch Winery, Bale Grist Mill State Historic Park, Napa Valley Opera House, Riverfront Promenade, General M.G. Vallejo Home, Sonoma Historic Park, and much more.
With Napa Limousine Service, all you can expect 24/7 customer support before and after the event while you are in safe hands with our courteous and licensed chauffeurs.
Trendiest Hotels
Enjoy some of the trendiest hotels with advanced amenities such as Napa Winery Inn, River Terrace Inn-A Noble House Hotel, Archer Hotel Napa, The Bergson, SENZA Hotel, Andaz Napa, Rancho Caymus Inn, Napa Winery Inn, Harvest Inn St. Helena, Best Western Plus Inn at The Vines, and Cedar Gables Inn.
Allow our Premium Airport Limousine Transportation Service to take you from top-end Sedan, SUV, or Towncar to and from Napa County Airport, Mysterious Valley Airport-20CL, and Charles M. Schulz-Sonoma County Airport. Our experienced Airport Limousine Chauffeurs escort you from the baggage claim to the City's major hotels.
Hire Napa Limousine Service offers the best vehicles fit for your needs and a service that you can trust. You can book our limousine service for President's Day Weekend online, or you can directly speak to our 24/7 customer reps for the availability of vehicles, info, and supersaver exclusive package deals that allow you to save the maximum.